120Ah Sealed Deep Cycle Lead Acid Battery
120Ah Sealed Deep Cycle Lead Acid Battery
SVC

FOSHAN

20-25DAYS

100000
VP series AGM batteries are designed to meet the requirements of frequent cyclic and high temperature applications. Such as broadband, PVs etc through up-to-date gel technologies. Our gel batteries uses German origin high purity fumed silica to form sulfuric acid thixotropic Gel and fills to the batteries with vacuum to ensure the fully penetration of electrolyte through separators and plates pastes.

12v 120ah lead acid battery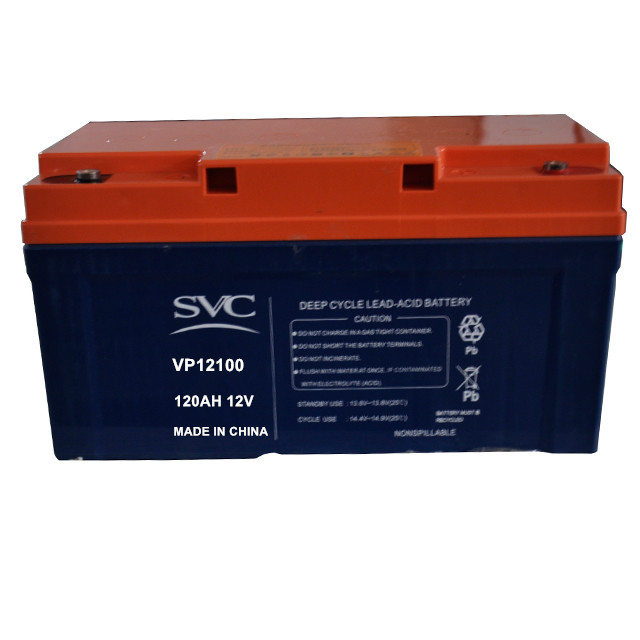 · Long service life: Designed life is over five years.
· Good deep charge cycle performance: Good performance in charging, over-discharging and deep-discharging.
· Good resistance to corrosion and small internal resistance.
· Widely working environment: The solar battery can be used at widely difference in temperature from subzero 40°C to 60°C.
VP series batteries with valve regulated lead acid use particular alloy and material technology design to ensure an excellent performance in various environments, especially high and low temp.
Solar series batteries are optimal for storage and conversion of photovoltaic energy and wind energy.