Energy Data Center All In One Module
Energy Data Center All In One Module
With cloud computing, mobile Internet, Internet of things, block chain industry booming,the data center is increasing and showing the trend of polarization,there are more and more terminal mini data center, however, the scattered mini data centers have been facing difficulties in planning construction and operation management due to differences in geography, environment and architecture, it challenges the rapid development of the business.

Based on rich experience and technology in the data center industry,UNIPOWER introduced the cabinet type mini data center solution(SVC brand)timely, and made a deep integration of UPS power supply, distribution, refrigeration, access control, lighting, lightning protection, monitoring, cabinets, wiring, fire fighting, emergency ventilation and other systems to provide safe and reliable operational support for IT equipment. To achieve integrated data center deployment and operation management, to create a cabinet-type integrated micro data center.

Energy Data Center All In One Module
Feature:
*All-in-one cabinet
*High availability
*Efficient energy saving and environmental protection
*Save room area: All-in-one design, save more than 40% of the area of the traditional server room.
*Save construction time: High frequency type of UPS power supply, machine efficiency meet 93%.
*Simplify operations
*Flexible capacity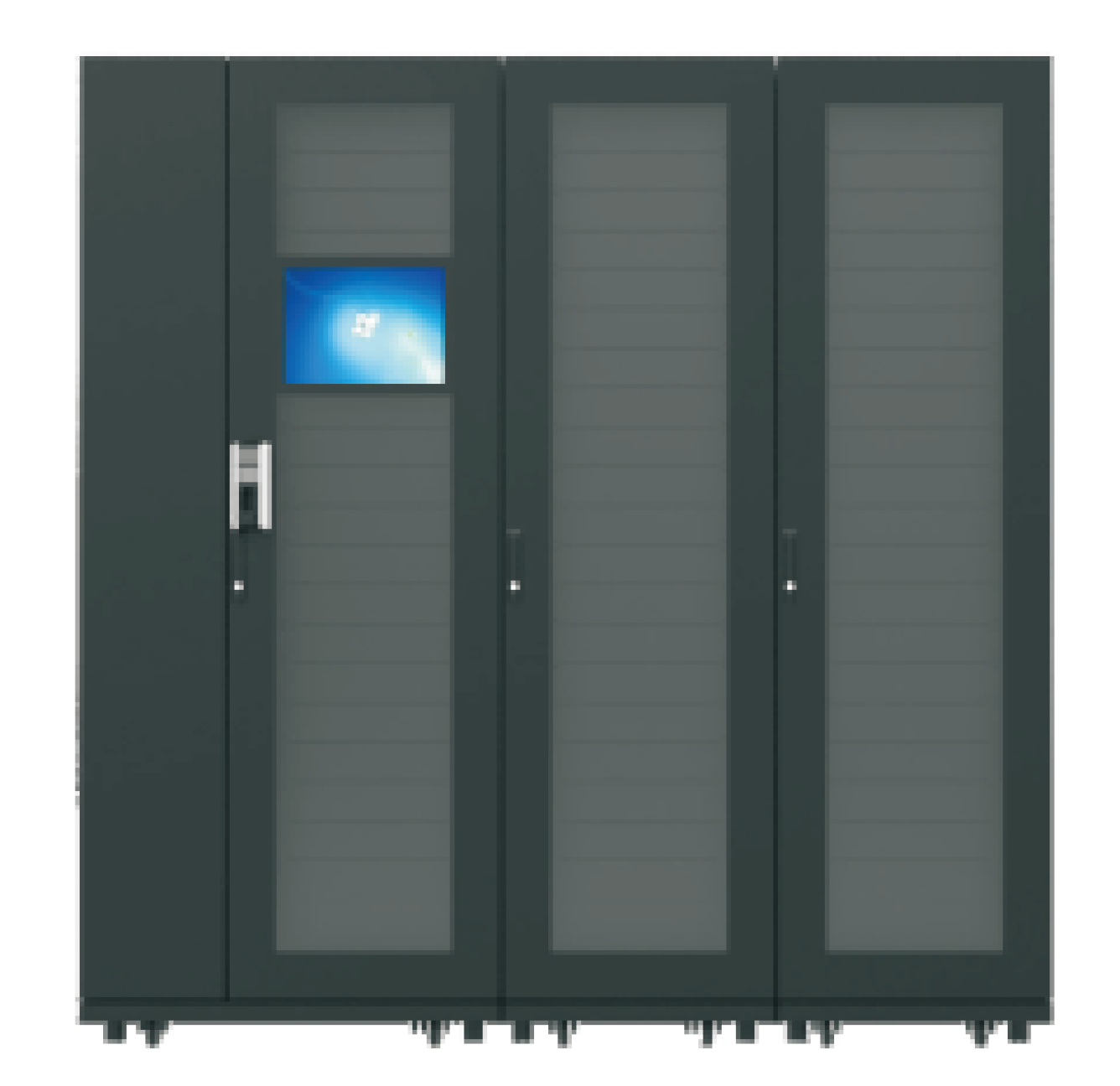 Business outlets (telecom, finance, energy, broadcasting, retail...
small enterprise
Large corporations, government, education, medical branches
Cloud Computing Edge Data Center
10KVA~20KVA
Model

H2P10KT3

H2P10KT6

H3P10KT6

H3P20KT6

B2P10KT7

H3P10KT7

B3P20KT12

B4P20KT12

Voltage

IT capacity

8000W

8000W

8000W

16KW

8000W

8000W

16KW

16KW

UPS capacity

10KVA

10KVA

10KVA

20KVA

10KVA

10KVA

20KVA

20KVA

Voltage

10KVA: 220V Input & output; 20kVA: 380V or 220V Input (adjustable)/ 220V output

Lightning protection/distribution

Lightening protection at C level, overal control of mains input, UPS input, UPS output shunt, baypass maintanance, electricity meter indicator

Cooling

Air conditioner Mode

3KW Mode/pc (Outdoor not available)

3KW Mode/ 2pcs (Outdoor not available)

Mode/pc, outside available

Mode/pc, outside available

Cooling capacity

3KW

6KW

7.5KW

12.5KW

Emergency Ventilation

Yes

Cabinet

recommended cabinet QTY

1+1

1+1

1+2

1+2

1+1

1+2

1+2

1+3

Usuable Space

38U+42U

34U+42U

38U+42U+42U

24U+42U+42U

26U+42U

26U+42U+42U

14U+42U+42U

14U+42U

+42U+42U

PDU QTY

8 bit 16A/ 4pcs

8 bit 16A/ 6pcs

8 bit 16A/ 4pcs

8 bit 16A/ 6pcs

8 bit 16A/ 8pcs

Enclosed heating and cooling aisle

Fully enclosed, emergency ventilation system at the top, front and rear cabinet

Lighting

LED lighting at the top, front and rear cabinet (lights on when doors opened)

Cable column

One cable column at the rear, left and right of the cabinet

Monitoring

Items under Monitoring

UPS, air conditioner, temperature&humidity, smoke sensor, door magnetic, access control, water sensor, SMS alert

Display

15 inches integrated unit with LCD & touch screen

Firefighting

fire extinguisher

6/8/10 kg suspended heptafluoropropane automatic fire extinguisher ( other models optional)

Battery

10 mins Backup

2U battery pack

4U battery pack

2U battery pack

4U battery pack

30 mins Backup

6U battery pack

battery pack

2U battery pack

battery pack

Backup time extension

Install battery pack with large capacity. It can be put inside or outside the cabinet.The specific height is calculated according to the actual configuration.

Dimension

W(mm)

1470

2070

1200

1800

2400

L(mm)

1200

H(mm)

2000

Environment

Temperature

0-45℃

Humidity

Relative humidity 0-95%, no water condensation

Altitude

<1000m,full power may not be reached if over 1000m

Customized service: According to customer needs to provide a wealth of options and customized services