Mini UPS Battery Backup Uninterruptible Power Supply for Router, Modem, Security Camera with Built-in 12000mAh LiFePO4 battery
Mini UPS Battery Backup Uninterruptible Power Supply for Router, Modem, Security Camera with Built-in 12000mAh LiFePO4 battery
SVC or OEM

Guangdong, China

around 30 days after order confirmed

100000

ECO 32700
Small uninterruptible power supply for power outage
1. High capacity 12000mah(38.4Wh) LifePO4 batteries can meet 7hours backup time for 5W router.
2. Multiple interfaces of USB, DC and POE, with different output voltages(5V/9V/12V/24V) to all kinds of home digital devices.
3. Built-in adapter allows wide AC voltage(85-265Vac)
4. Light, compact size and different colors are available.



18W Mini DC UPS with 12000mAh LiFePO4 Battery for Router, Modem, Security Camera

This ECO 32700 mini DC UPS is simple to install and allows you to power various digital devices during a power outage. With multiple- voltage DC outputs, this ups can power both router and modem, so you can continue browsing the web, working online, or streaming. Security cameras and VoIP phones can also be connected and powered via Power Over Ethernet ( POE ) port. Charge mobile devices such as cell phones and tables via USB. featuring 2 high- capacity LiFePO4 ( 12000mAh ) batteries with safety protocols such as over- charge, over- discharge, and short circuit protection.
!!! color black and white are available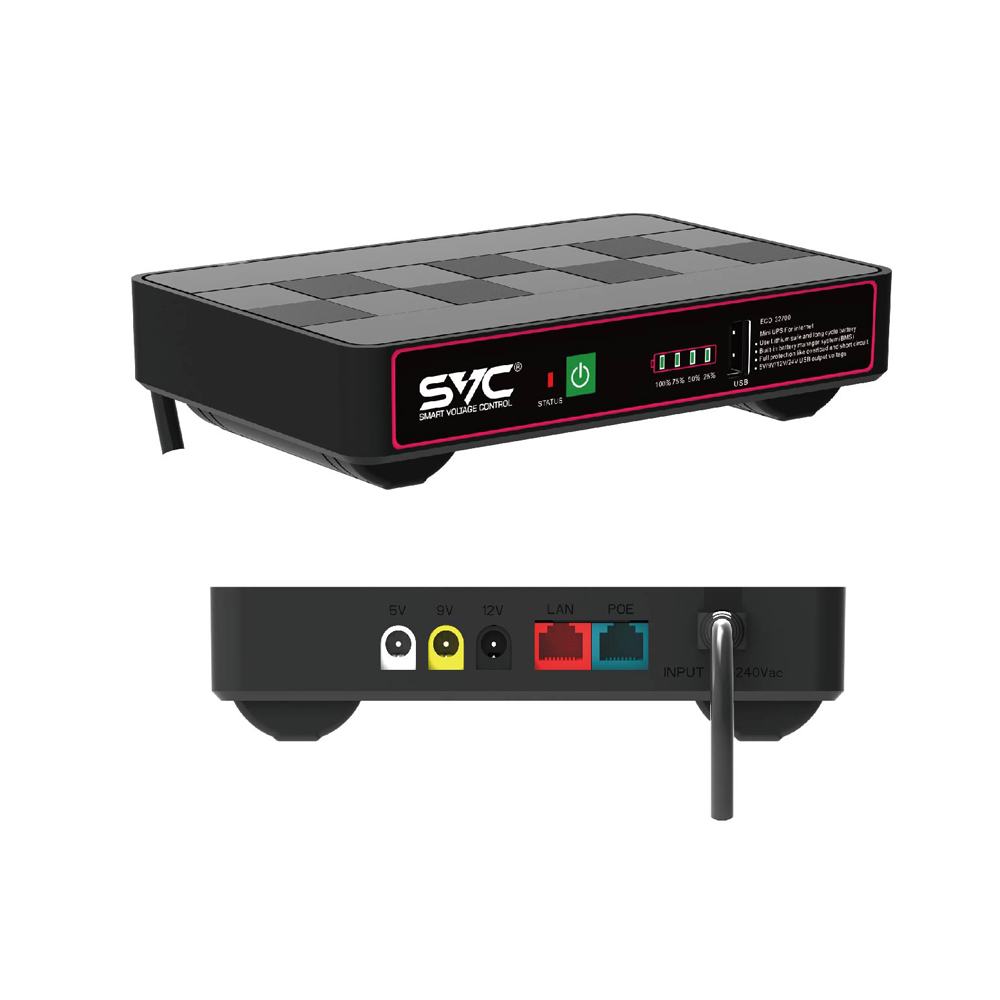 Suitable for the WIFI router, CCTV, MONITOR, Camera, POE VOIP, POS machine communication processor,industrial products which for the home, enterprises,government,scientific research,traffic,national defense,information and education industries.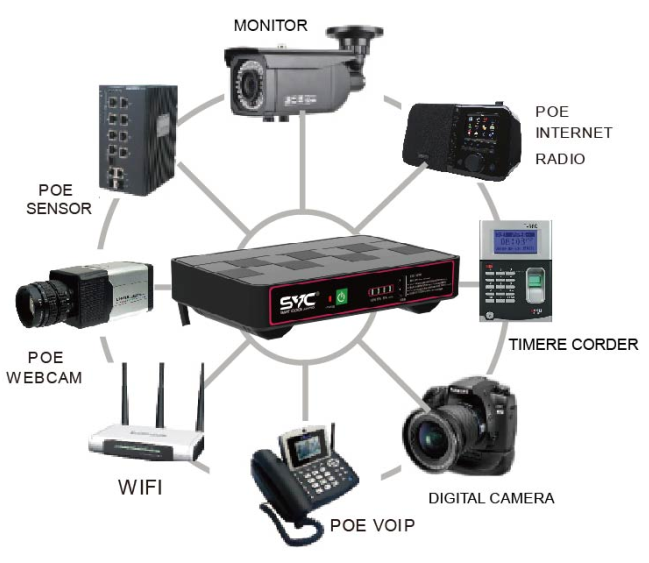 DC ECO series

Model #

ECO 32700

Capacity

18W

INPUT

Input voltage range

85~265vac

Input frequency range

50Hz / 60Hz

OUTPUT

Output

USB interface

DC interface

POE interface

Output Voltage(selectable)

5Vdc

5Vdc

9Vdc

12Vdc

24Vdc

Output polarity

standard

+4,5 pins-7,8 pins

Output power & current (in common)

2.0A /10W

1.0A/ 9W




1.0A/ 12W

(0.2A/24V) 12W

QTY.&capacity of battery

6000mAH*2(12000mAh) LiFePO4

CHARGE

Charging period

Typical:2-3 Hours

PHYSITAL

Unit dimension(mm)

160*105*36.5

Net weight(Kg)

0.5

MANAGEMENT

Environment of performance

Temperature 0℃~40℃, Humidity 20%~90%

Noise level

less than 40dB
Performance Characteristics
1. Built-in adapter suitable for wide range of voltage (85V~265V)

2. With multiple- voltage DC outputs: DC5V USB, DC 5V, DC 9V, DC12V, POE 24V

3. Optional High-capacity 12000mah LiFePO4 batteries, provides long backup to the loads

4. Intelligent circuit design with over- charging, over-discharging and short circuit protections